Boat Slip and Liveaboard Slip Rentals
Port of the Islands Marina is a State-Of-The-Art boat slip marina accommodating both boats and houseboats up to 60 ft. in length. Our marina has recently been overhauled with new concrete slips and floating docks, as well as new equipment for electrical, water and pump out service.
For all boat slip renters, we provide the following services:
New lighted pedestals
New 30 and 50-amp electrical plug in services
New water service at each boat slip
New pump out station
Direct water access to the Gulf – no bridges
Boat launch ramp
Boat fueling services
Dock Ship Store and Bait Shop
 Dock Slip Rental Rates
$17.50/FT LESS THAN 3 MONTHS (PAID IN FULL AT START OF RENTAL)
$16.50/FT SHORT TERM (3 MONTHS – 11 MONTHS)
$15.50/FT LONG-TERM (MINIMUM 12 MONTHS)
(PLUS 6.7% TAX)*
Dock C (South side)
C-A, C- B, C-1(A), C-1(B),
C-4 (A), C-4(B),
C-7(A), C-7(B),
C-10(A), C-10(B),
C-16(A) ,C-16(B)
C-18, 22, 24, 32  
C-2, 3, 5, 6, 8, 9, 11,
12, 14, 15, 17  
C-23, 27, 31
30' minimum, up to 35' max
40' minimum, up to 50'

50' minimum, up to 60'
Dock E
E-5, 7, 13, 19, 21, 23, 25 
E-4, E-4(A), E-4(B), 6, 8,
10, 12, 14, 16, 18, 20, 
E-22, 24, 26, 27, 28
30' minimum, up to 37'
40' minimum, up to 50'
*A minimum of one month deposit on all leases is required
* Monthly Utilities: $45 up to 40',  $75 over 40'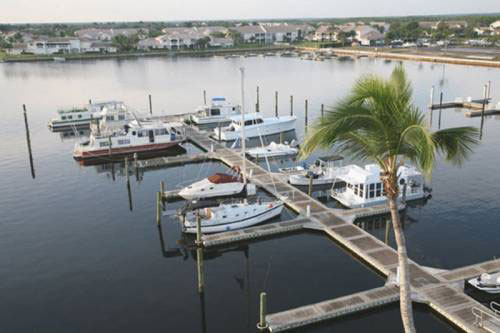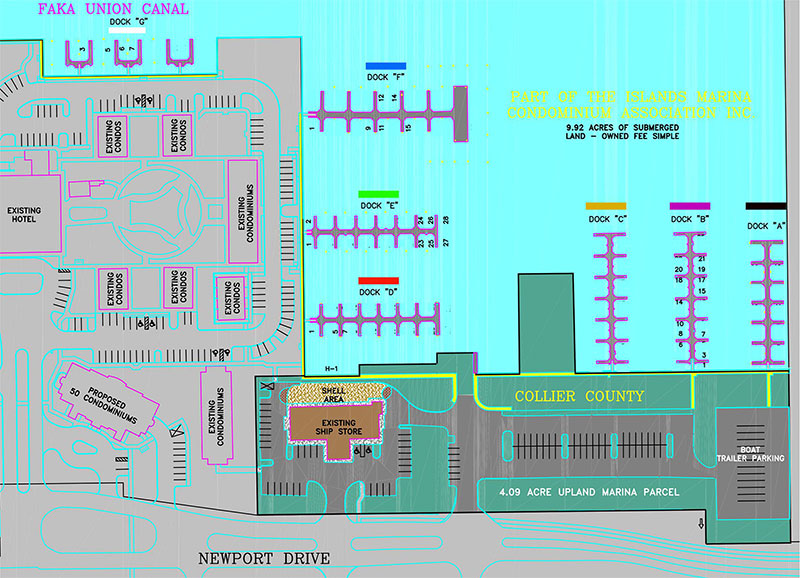 Contact Port of the Islands Marina Today and begin docking your boat
We are one of the best equipped and most luxurious Marinas in Southwest Florida. With Direct access to the Gulf of Mexico, surrounded by the incredible natural beauty of the Florida Everglades and 10,000 Islands Area, Port of the Islands Marina is a truly one of a kind place to make your port of call.