Manatee Tours and Boating Eco-Tours
Port of the Islands Marina is a paradise for natural wildlife and home to some of the most unique ecosystems in the United States. Nestled on the edge of the everglades, our marina has any number of natural visitors, from alligators and big game fish to all kinds of aquatic wildlife. The real attraction is our resident manatees, as Port of the Islands Marina is home to the one of the largest concentration of manatee in North America. We are also the only place in Florida where manatees are found year round!
Naples Eco-Tours: Explore Untouched Natural Beauty
Naples Eco-tours are designed to be a walk through some of the world's most beautiful natural habitats, with direct access to the everglades and the 10,000 Islands regions. Our marina takes great care to preserve the natural beauty of the everglades and Naples, Florida coast that surrounds us, and our manatee population is no exception.
Come by and see our family of Florida manatees right off our docks, or enjoy one of the fabulous Naples eco-tours listed to the right. We have boats and tours leaving every day from our marina, each taking a unique path through the everglades and 10,000 Islands area that surrounds the marina. Best of all, our guides will take you to the home of the manatees in the area, where you can see them playing and swimming in their natural habitat.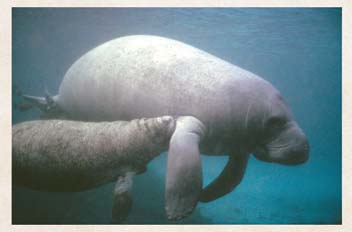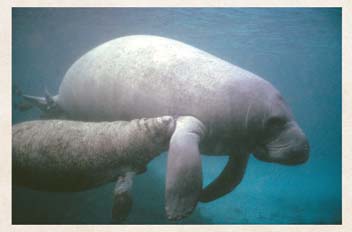 For information about Eco-Tours and manatee sightseeing tours available at our Naples Marina, call us at (239) 389-0367, or contact one of these chartered tour guides:
Island Hopper Boat Rental and Tours